Please pardon our appearance while we are under construction.
Scientific Advisory Board
Our Scientific Advisory Board
The International FOXG1 Foundation would like to introduce you to the members of our Scientific Advisory Board (SAB). We are honored that each of these individuals accepted our invitation to help guide us in the planning and execution of the IFF Research Roadmap. This is an exciting time in International FOXG1 Foundation's story; with the insight and wisdom of this incredible team, we can do this.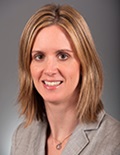 Dr. Heather Olson, MD, MS, Children's Hospital Boston, Assistant in Neurology, Instructor of Neurology, Harvard Medical School. Dr. Olson comes to us from the #1 Pediatric hospital in the world. Dr Olson has recently opened a FOXG1 clinic at Children's Hospital Boston, and is assisting our Genetics Liaison, Elli Brimble, with the creation of a sister clinic at Stanford.
Dr. Walter Kaufmann, Ravenel Boykin Curry Chair in Genetic Therapeutics, Professor of Neurology, Greenwood Genetic Center. Dr Kaufmann is a clinician and researcher with a focus on developing new and innovative therapies for genetic disorders associated with intellectual disability and autism.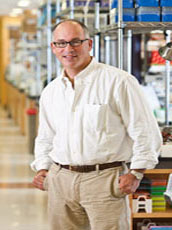 Gordon Fischell, Scientist, Broad Institute; Professor, Harvard Medical School (where CRISPR was invented).Dr Fischell works on the study of inhibitory interneurons in the brain and other deep, foundational brain science.
Steven Gray, Ph.D. Molecular Biology, UNC  School of Medicine, Gray Lab, Assistant Professor, Department of Ophthalmology. Dr. Gray is a leading expert in gene therapy for brain related diseases, working on the first human trial with AveXis Biotech to cure the MECP2 mutation (RETT's Syndrome).