The International FOXG1 Foundation was formed in the United States, but we are proud to say, sister foundations are being created all the time. Please see below for contacts in your area and check back in the future for additional information as we anticipate to continued growth in the coming years. As always, feel free to email info@foxg1.org for general inquiries, we will help as best we can. If you don't see regional representation in your area and are interested and willing to help get it going, please let us know.
In the U.S.
To contact the International FOXG1 Foundation in the United States, please email info@foxg1.org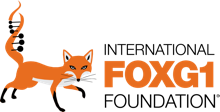 In Australia
Visit us online, or email Monika Manhas at monika.manhas@foxg1.org.au or Vivek Singha at vivek.singha@foxg1.org.au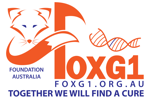 In the U.K.
Visit us online at www.foxg1.uk or email information@foxg1.uk

In Germany
Visit us online at http://foxg1.de/